Hari Jumat tanggal 6 Juli 2012, Team IP Surabaya mendapat kesempatan untuk meliput kegiatan beberapa finalis L-Men yang diadakan di Kota Pahlawan Surabaya. Sobat IP mau tau apa kegiatannya? Let's check it out!
Bertempat di Artharaga Gym di Jalan Siwalankerto 77 Surabaya, L-Men mengadakan program Goes to Gym. Kegiatan ini bertujuan untuk memberikan pembekalan singkat cara-cara latihan pembentukan otot yang baik dan benar. Dalam acara itu juga dihadiri oleh beberapa finalis L-Men of The Year (LOTY) 2012; antara lain Sang Juara 1 Rizal Al-Idrus, Runner Up 2 Stephan Hofmann, Top 5 wakil Jawa Timur Jeremiah Lakhwani, dan wakil DKI Jakarta Mikhel Wadhana, serta tak lupa didampingi oleh Brand Manager L-Men Christian Widi Nugraha.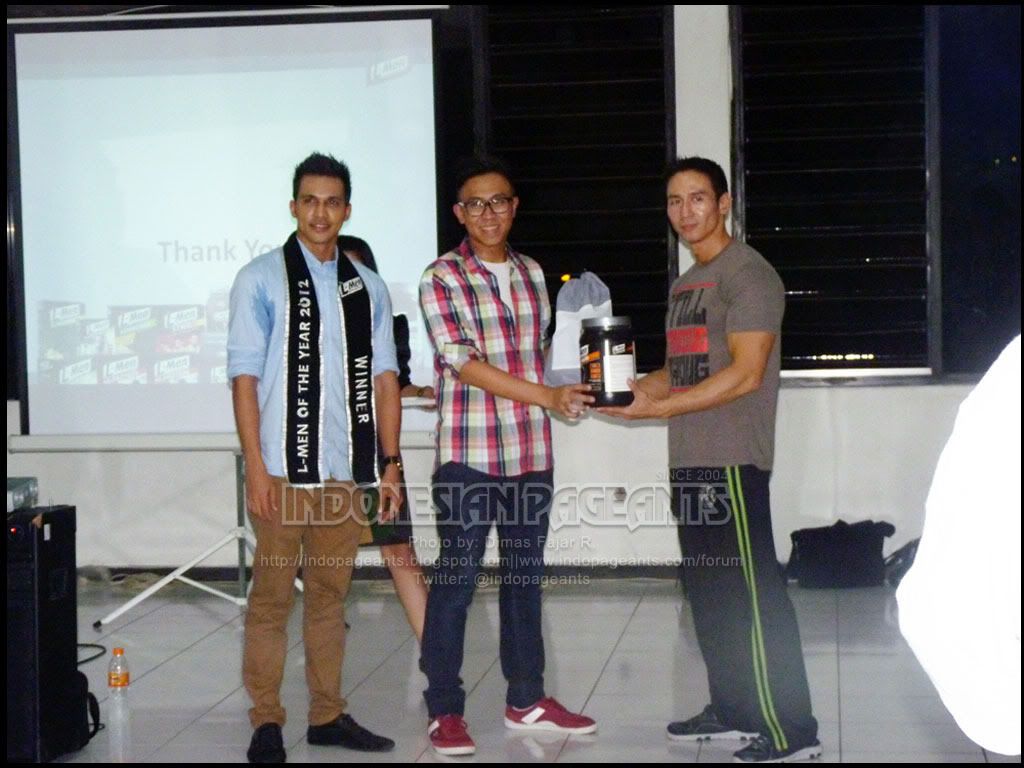 Acara dimulai pukul 18.00 WIB, diawali dengan penyampaian materi oleh LOTY 2012 Rizal Al-idrus mengenai latihan-latihan apa saja yang harus dijalani untuk pembentukan bagian otot tertentu, serta diselingi dengan asupan gizi apa saja yang harus dikonsumsi dari beberapa bahan makanan, dan bahan makanan apa saja yang tidak boleh dikonsumsi secara berlebihan. Acara selanjutanya yang tidak kalah menarik yaitu circuit gym dimana kelima finalis LOTY 2012 dan kelima teman-teman dari komunitas L-Men Surabaya lainnya mempraktekan cara pemakaian beberapa alat fitnes secara bergantian. Kemudian acara ditutup dengan sesi foto-foto dengan para finalis L-Men of The Year 2012. (dio)
IP Team: Dimas Fajar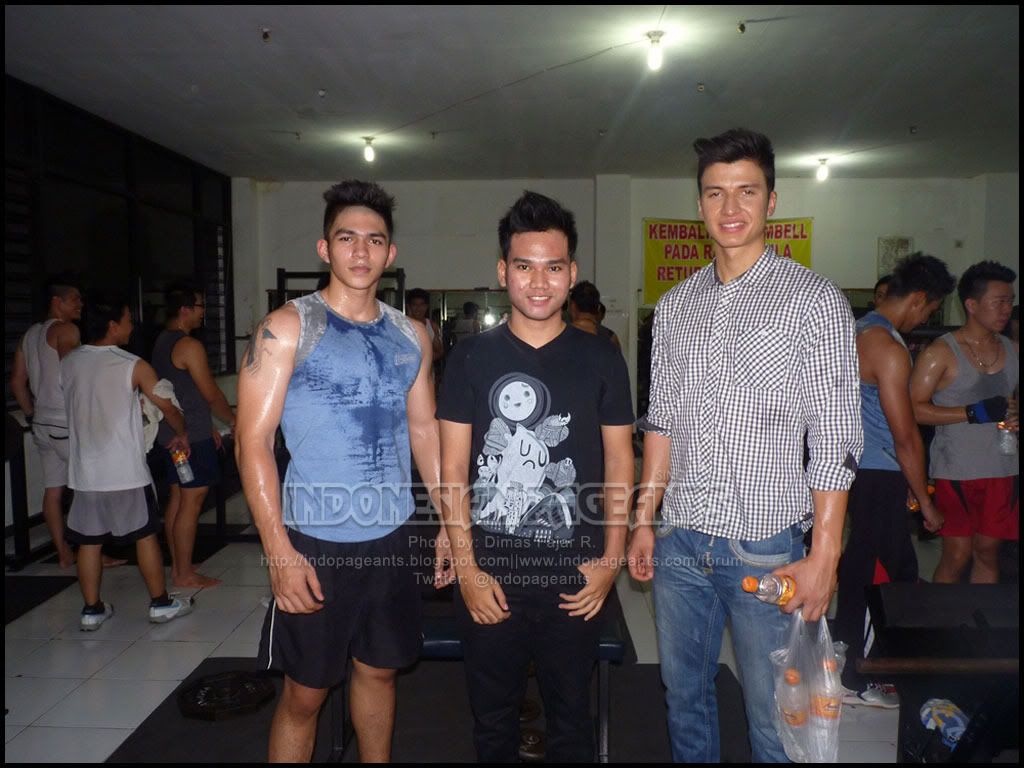 IP Team: Dio Akbar
Text: Dio Akbar
Photo: Dimas Fajar R
Terima Kasih kepada:
Artharaga Gym, Mas Widi, Rizal Al Idrus, Jeremiah Lakhwani, Mikhel Wadhana, Stephan Hofmann & L-Men Communities Surabaya.
Jangan Lupa LIKE Fan Page Indonesian Pageants
untuk berita-berita terkini
http://www.facebook.com/indonesianpageants